Increase Your Joy, Pleasure & Clarity by Tapping into the Power of the Queen Of Joy, Anaisa Pye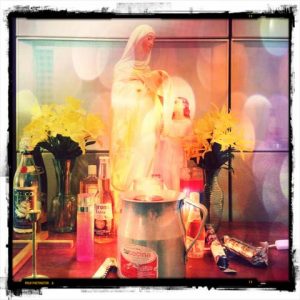 Anaisa Pye Program
August 3rd & 4th
Berlin, NJ, USA
Anaisa is the Spirit of Joy, Happiness, Pleasure and Sensuality.  She brings life back to whatever she touches.
Often known as The Liberator for her well known capacity to see the Truth and explain it in a refreshing and enlightening way.
During this Special Event, You'll:
Remove the Heaviness, Weight, and Pressure Keeping You Down
Unlock Fresh Joy and Pleasure in Your Life
Learn Secrets and Mysteries held by Anaisa
Connect with the Queen of Joy and Pleasure, Anaisa Pye
Elevate & Increase Your Joy & Pleasure
Friday August 3rd
12-1:  Participants arrive and Settle In
1-2:30:  Anaisa Pye Master Class
3pm- Close:  Participants Undergo Special Cleansing and  Anaisa Pye Power Ceremony to Unlock Joy, Pleasure and Luck
Saturday August 4th
10 am – Noon:  Special Altar Table to Anaisa Pye is Set Up
12-230:Break
230- Close:  Anaisa Pye Ceremony
Complete Program
Friday and Saturday
What You'll Get:

  Attend Anaisa Pye Ritual

Special Ceremony to Unlock & Elevate Joy in Your Life

Anaisa Pye Master Class, to learn the Mysteries and Power of Anaisa

Special Cleansing
Anaisa Pye Ceremony Only
Saturday Only
What You Get:

Attend Anaisa Pye Ceremony
Spaces are Limited
If you're an Initiate or currently Actively in Course work with me, contact me for a special discount.
Can't Make it But Want to Give an Offering and Ask for Anaisa's Blessing?