Drive Away Your  Sorrow, Misery and Fatigue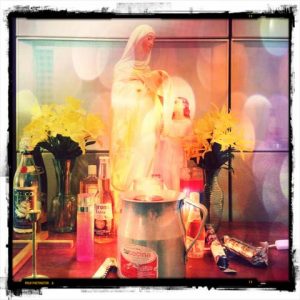 Increase Your Joy, Pleasure & Clarity Easily and Quickly….So Easy, You'll Wonder Why You Didn't Do It Before
Anaisa Pye Program ‏
August 4th 10 am- 7pm
Berlin, NJ, USA
Anaisa is the Spirit of Joy, Happiness, Pleasure and Sensuality.  She brings life back to whatever she touches.
Often known as The Liberator for her well known capacity to see the Truth and explain it in a refreshing and enlightening way.
During this Special Event, You'll
Unlock  Joy and Pleasure in Your Life
Get the Secret Technique for Attracting  Joy, Pleasure and Freedom
Connect with Anaisa Pye
Learn Secrets and Mysteries held by Anaisa
Increase Your Luck, Clarity and Power
Elevate Your Joy & Pleasure
Spaces are Limited
August 4th
10 am- 7pm
$677
If you're an Initiate or currently Actively in Course work with me, contact me for a special discount.