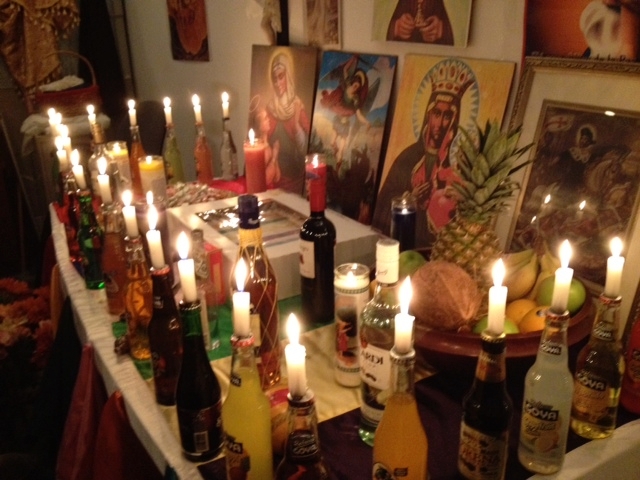 Events and Rituals
Monthly Spirit Service and Message
Each Month, We will do a Service to the Spirit of the Month and You will Get an Opportunity to Receive a Messages from the Spirits.
Additionally, you will get a chance to make an offering to the Spirit.
Discover More and Get Blessed
Metresili and Ogou Ceremony
September 15th 2018
Metresili is the Spirit of Femininity,Romance, Love, Luck and Purification.
Papa Ogou is the Spirit of Masculinity, Power, Strength, and Protection.
Together they are a powerful couple and a dynamic duo in an ideal relationship.
Get a Chance to Honor & Get The Blessings of This Power Couple….
Only $129
Can't attend in person?  You can email us two questions and we will ask the Mysteries on your behalf and email them to you the week after the ceremony.
Initiates & Active Students Email Us at help@greatestspells.com for your Members Discount
SANSE INITIATIONS OCTOBER 2018
Initiation is one of the Most Powerful Ways to Change Your Life.
Initiation into Sanse Connects You to Your Head Lwa/Misterio and Guardian Spirit and Opens the Power
Sanse Initiation cleanses and clears negativity, aligns one's luck, clears karma and transforms one's life.
Initiation brings Personal and Magnetic Power
Achieve a Greater Power and Control in Your Life