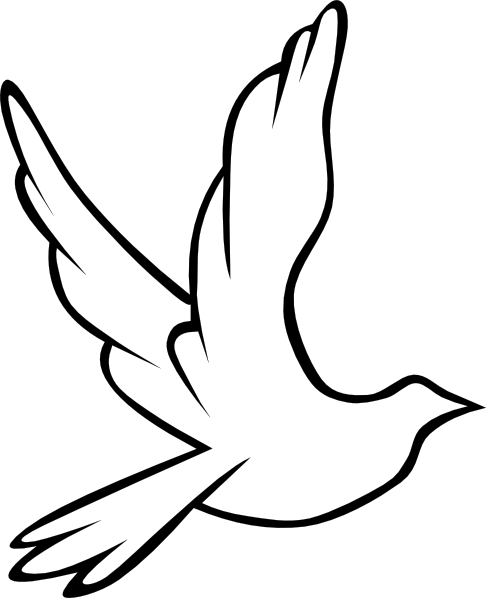 EVOLUTION PROGRAM
Stop Existing and Start Living!
HOW OUR PROGRAM WILL CHANGE YOUR LIFE
Your Evolution Program will create many powerful changes, new opportunities and a great shifts in your life.  Here are just a few of the Benefits you will receive:
HAVE MORE POWER
In your life, gain a greater level of power and control.
BREAK NEGATIVE CYCLES AND PATTERNS
Break through Negative Patterns, Cycles and Problems in Your Life.
START LIVING
Stop just existing and Start Living.  Experience Greater Happiness, Joy and Fulfillment.
Complete Program
BEST DEAL
24 HOURS OF RECORDED CLASSES

1 Time Payment

Save $1000
24 HOURS OF RECORDED CLASSES

Charged Monthly
PROGRAM TEST RUN
Try it out for One Month
Not sure yet?

Try the program for 30 days and have the option to sign up when you see how great it is.
EXPERT TEACHINGS
Papa Hector a world reknowned Mystic, Spiritual Teacher and Guru, with over 25 years of Expierence helping people change their lives and reclaim their power.
Recorded Classes
Review your classes as many times as you want.  All Classes are Audio Recorded for you to go back to whenever you need.
Powerful Secret Tools
Learn Powerful Tools and Techniques to help you gain control of your energy, Your Power and Your Life.
Frequently Asked Questions
Who can take the Program?
Anyone who is and wants to be
Happier
More Successful
Lead a More Joyful Life
Have More Romance
Improve all relationships
Increase Wealth and Professional Success
Break through Patterns and Plateaus
Wants to have Energy and Power
Wants to learn how to Create and Manifest their life, rather than be swung around by life's winds
Who is this good for? Can it really work for me?
This program is designed for everyone.  Anyone who is living, who is having issues, reoccuring problems, energy issues, core issues can take the program and enjoy a greater sense of power and happiness in their life.
We have not had one person who has taken this program who hasn't benefited greatly from it.
How long is the program?
It takes one year to complete.
Some people think this is long, but all our Clients know that creating True Shifts, Changes, Progress and Evolution in one's life takes time and commitment.
One year is not long for the amounts of shifts, changes, progress, evolution and power that you will gain from the program.  As stated many times, as you do the program and your personal work, you will find your life also bringing about shift and change.
Remember that the program is going to create change in deep core issues that you have and these issues were not created in a day, a week, or a month and thus are not going to be resolved that quickly either.  Most people have deep core issues that go back their entire life time.
Why is it 1 year long?
Your life has been the way it has been for a very long time.  You have been experiencing the same problems and issues over and over.  Such issues didn't show up overnight and are certainly not going to change over night.
Our Clients understand that changing and shifting your life is a process and that the rewards at the end of that process are greater than the time it takes to create them.
All of our clients tell us that 1 year is actually a very short time to create the powerful Shifts and Changes that they made.
What can I expect?
Expect to get the powerful Tools and Techniques that you will be able to use to change your life.
Expect to break through negative Cycles.
Expect to feel a greater sense of Joy, Happiness and Accomplishment.
Expect to uncover the roots of your problems.
Expect for your life to Progress and Evolve.
How soon will I begin to see benefits from the program?
We encourage that you implement the teachings right away, the sooner you get started, the sooner you will be able to achieve the benefits of the program.  Most people start to feel shifts and better within just the first week of starting, and more changes and shifts continue to happen as you learn more and develop your abilities.
Is the Program a Religion?
The program is not a Religion.
What you learn in the Program is core to Energy.  Everything is made from Energy as Science teaches us.    Thus Energy is the Core to Power.
You do not need to change your Religion to benefit from the program.
The knowledge and techniques in the program are usable by anyone of any religious background and contain foundational knowledge which is at the base of all Religions, Science and Spiritual Arts.
Program consists of a mixture of knowledge and techniques from many areas and sources, Science, Ancient Esoteric Knowledge, Mystical Teachings, Religious Sources, Psychology, Shamanism, Universal Laws, Principles and much more.
Remember ONLY 2% OF PEOPLE EVER EXPERIENCE HAPPY SUCCESSFUL LIVES . . .
ARE YOU IN THE 2% OR OUT?
COMPLETE PROGRAM
GET SIGNED UP FOR ALL YOU WILL NEED NOW
MONTHLY SIGN UP
Get Started for Only $500 down