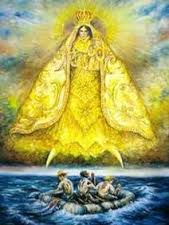 SPIRITUAL DEVELOPMENT PROGRAMS:
GET MORE POWER
HAVE MORE SUCCESS, LUCK AND PROSPERITY
REACH YOUR HIGHEST POTENTIALS
BREAK NEGATIVE PATTERNS AND CYCLES
LEARN TO MANIFEST YOUR DESIRES
PERSONAL POWER
LEVEL 1 WORK
THE FIRST LEVEL OF POWER AND THE FOUNDATION FOR FURTHER GROWTH AND DEVELOPMENT, AS WELL AS YOUR LIFE IS PERSONAL POWER.
WE OFFER TWO PROGRAMS FOR THE DEVELOPMENT OF PERSONAL POWER:
EVOLUTION ENERGY TRAINING AND THREE KEYS TO PERSONAL POWER
3 KEYS TO POWER
SUPERCHARGE YOUR POWER AND RESULTS
 EXPERT INSTRUCTORS

40 HOURS OF VIDEO CLASSES

4 INTENSIVE WEEKEND SEMINARS

ALL CLASSES RECORDED FOR YOUR LATER REVIEW

PROGRAM MANUAL

Get Started for $1000/mo for 12 months
Learn More Now
EVOLUTION ENERGY PROGRAM
WHAT YOU NEED TO SUCCEED
EXPERT INSTRUCTOR

24 HOURS  OF AUDIO INSTRUCTION

ALL CLASSES RECORDED FOR YOUR LATER REVIEW

WORKSHEETS AND TECHNIQUES

GET STARTED FOR ONLY $500/mo for 12 Months
SPIRITUAL POWER
LEVEL 2 WORK
Personal Power can only take you but so far in life.  Once you have been able to create and manifest and gain control over your own energy and power, you will naturally want to continue in learning how to develop your power.
Personal Power gives you control over you, your world, your energy, but it is Spiritual Power that takes your influence to an even greater level.
The next Level of Power, which is stronger, higher and much more than Personal Power, is Spiritual Power.   In fact, it is the Most True Source of Power.
SPIRITUAL POWER HELPS YOU:
TAKES YOUR POWER TO THE NEXT LEVEL
TO PROGRESS FASTER
TO ENHANCE AND ENLIVEN YOUR CREATIONS AND MANIFESTATIONS
UNDERSTAND YOUR PURPOSE
GIVE MEANING TO LIFE
CREATE TRUE PEACE AND BEAUTY
GIVES YOU STABILITY AND BALANCE
DEAL WITH SPIRITUAL BASED ISSUES AND PROBLEMS
GIVES YOU GREATER CONTROL OVER THE OUTSIDE WORLD
DEVELOP YOUR SPIRITUAL POWER
THIRD LEVEL OF POWER
This level of Power Requires one on one teachings with Papa Hector. I can count on less than one hand those who have been able to reach this level. However at this level, this is the Level of True, Raw, Natural, Undiluted Power.
Less than 1% of the 2% will ever reach this level. Most people will never truly be able to superscede the Second Level of Power, however for Most People Within the Second Level It is Enough.
INTENSIVE RECORDED WORKSHOPS
In these Workshops, we delve deeply into a single topic.